Children in Need & Anti-Bullying:
This week was Anti-Bullying week and Children in Need. We completed three lessons for Anti-Bullying week on:
Bullying in Social Media & Digital Footprints
Meanness in Sport
The importance of respect (creating chants and raps)
Anti-Bullying WRITING COMPETITION:
We spoke a lot about meanness in sport. Sometimes it can be just a joke and not harmful, but sometimes it can make people upset. It is important that we are tough and show resilience in these situations, but also know when it is time to tell an adult.
What do you need to do? Create at least 5 sentences writing as one of the three footballers we discussed:
Peter Crouch: Peter is a successful English footballer, who has played for many clubs in England including Liverpool and Tottenham. He has even played for England! He is over 2 meters tall, which gives him an advantage in many parts of the game such as heading the ball from a corner.
Although Crouch is resilient with name calling, he has experienced it throughout his career, especially when he started out as a player. He does not mind the occasional joke – but too much can be upsetting for him and his family… We all know how annoying a joke that gets old is!
John Barnes: John Barnes moved to England from Jamaica as a teenager. To begin with, it was difficult for him as he was judged by his ethnicity. Luckily, John let his football do the talking which made his friends begin to accept him as part of the gang.
John went on to play for Liverpool and England! He is very aware of the racism that goes on in sport. John does not play anymore, but he often helps younger players that have been the victim to racism and speaks out to the world about this. He is often on TV talking about football – watch out for him.
Juninho Paulista: Juninho, or nicknamed 'The Little Fella' by Middlesbrough fans is from Brazil. He does not play anymore but made a HUGE impact when he moved from Brazil to England to play for Middlesborugh in 1995. Juninho was VERY skillful and a handful for the other teams because of his incredible talent. Unfortunately, he was picked on by players from different teams because of his size. People were often very rough with him and made lots of bad tackles against him.
Thanks to Mr Magnall's help, I've made a slideshow of all of the useful sentences you could use below. You may want to write your sentences out on paper before you comment, so that you can see which sentence type you are using.
This slideshow requires JavaScript.
Good Luck – winners announced next Friday!
Home Learning:
Chess:
We shall be playing some chess soon, why not refresh on the rules and top tips? This is a useful website: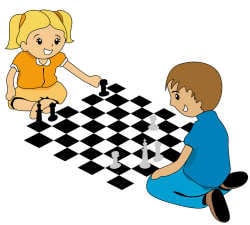 https://www.activityvillage.co.uk/chess-for-kids
Arithmetic:
802 = What does this mean?!?!
Have a great weekend – some great attitudes this week,
Mr Kay